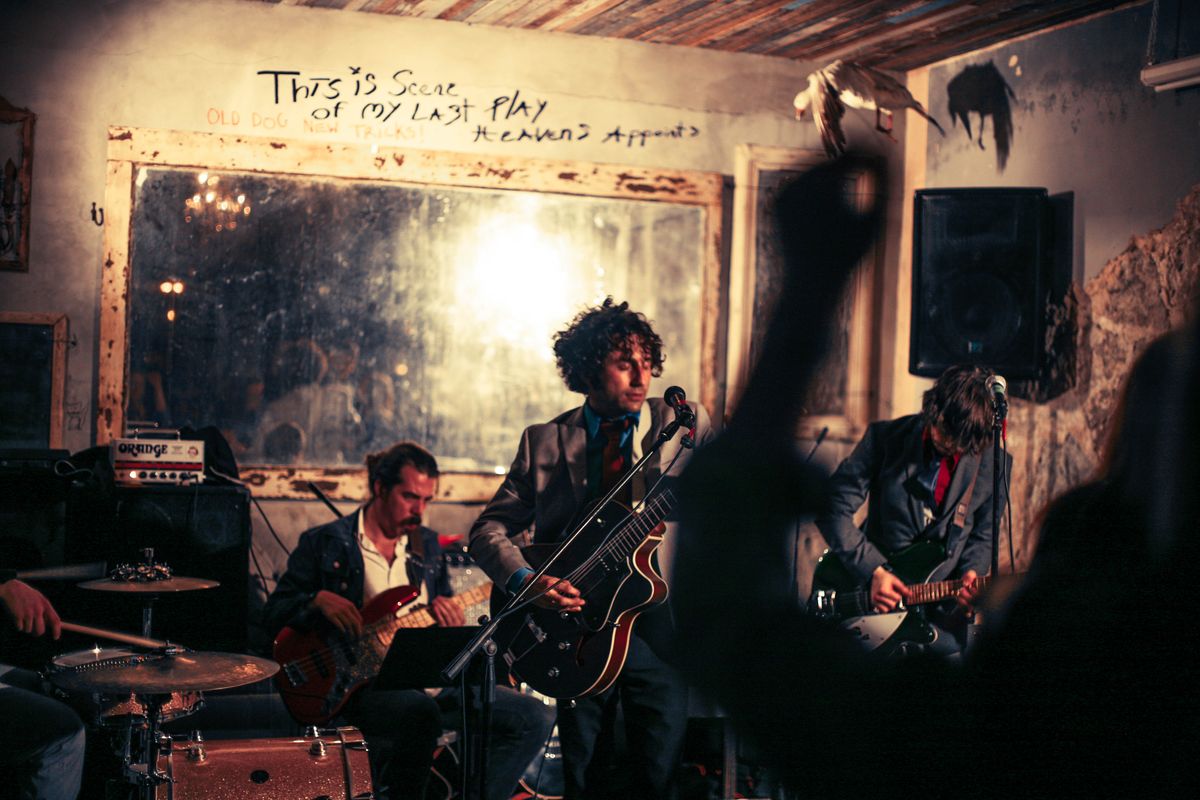 A one-time a DJ on Terlingua's now defunct KYOT radio station, Sullivan draws from myriad influences to craft a rich romantic sound and combines it with a lyrical wit that is often acerbic but humorous.
"Blackboard" and "Immaculate Deception" showcase the rocknroll flair while "Bluebonnet Rains" and "Headlines" are traditional ballads for all the terminally romantic in the crowd.
The live backing band—The West Texas Teardrops—has featured members of Israel Nash, Leopold and His Fiction, Croy & the Boys and Megafauna, and continually evolves.
His first album, a nine song collection entitled TEXASTENTIALISM, was recorded at several studios in Central Texas: Bluebonnet Rains, Ramona, I Pay Them to Poison Me and Headlines were recorded at Plum Creek Studios, while Queen of the Junkyard, Poison Apples, and Immaculate Deception, and Blackboard were done at Ft Worth Studio Great Sound.